PAL Services Group Limited provides comprehensive and cohesive security management and cleaning services for retail/shopping complexes, construction sites, commercial offices and residences. We aim to help businesses keep optimally productive.

We offer comprehensive security and in guarding services and specialise in solutions for retail and shopping complexes, managed offices, construction/building sites, concierge services and domestic security, all car parks (multi and single); this includes car park management and pay stations.
We adapt quickly to the volume of security personnel, giving free on-site inspections to match your exact needs and budgetary requirements; performing audits and inspections, and give advice each step of the way. We provide peace of mind for you and your Company.
Manned Security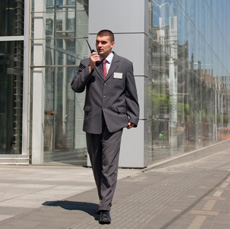 From a friendly face on reception to access control in a busy warehouse our highly trained Security Officers will provide the right personal skills to match the security needs of our Clients.
Commercial Property
Manufacturing and Industrial
Retail
Shopping Centres 
Warehousing and Distribution
Commercial Property
Security staffs are often the first contact that visitors experience and the impression they create is important, PAL Security has developed a training approach which ensures our security staff are trained and uniformed to reflect the style and culture of our Client and are always courteous, friendly and efficient in their approach to meeting and greeting visitors.
Reception
Customer Care
Car Park Staff
Manufacturing and Industrial
Our experience means we are able to offer tailor-made security solutions to the needs of specific industries.
Gatehouse
Reception
Lone Worker Monitoring
Warehousing
Car Parking
Access Control
Security Patrols
Our staffs are carefully trained on health and safety requirements and to recognise potential risks. With the increase of lone workers we can also provide security patrols or security check calls to monitor this area. Working closely with our Client we will provide cost effective security solutions that protect property, people and products around the clock.
Retail
The security needs of the retail industry require the highest level of customer care and staff protection providing a safe and secure environment for the public.
Theft Prevention
Help and Assist Shoppers
Civil Arrest Procedures
Police Liaison
First Aid and Fire Safety
Confrontation Management
Shopping Centers
Shopping Centers face the challenge of providing a safe and secure environment for shoppers and tenants whilst projecting a friendly and welcoming center. By matching individual skills with the task and comprehensive training all areas can be made safe and secure; shops, reception, control rooming, loading bay and car parks.
Help and Assist Shoppers
Crowd Management
Tenant Liaison
Theft Prevention
Civil Arrest Procedures
Police Liaison
First Aid and Fire Safety
Security Patrols
Warehousing and Distribution
Our experience means we are able to offer tailor-made security solutions to needs of specific industries.
Gate Duties
Vehicle Control
Reception Duties
Protection from Internal & External Threat
Security Patrols
CCTV Monitoring
Alarm Monitoring

The need to control stock and operational costs means that the right security staff is vital to greater operational efficiency, less risk and greater profitability.
Vehicle and Personnel Searches
Security Sealing Procedures
Covert Operations
Customer Care
First Aid and Fire Fighting
IT Literacy
Warehouses can be particularly vulnerable during hours of darkness, combined with security patrols will ensure protection of the property.
Mobile Services
A range of mobile patrol, alarm response, keyholding services are available to safeguard building and people throughout the day and night.
Mobile Patrols 
Keyholding
Alarm Response, all inclusive
Accompanied Visits 
Our Mobile Patrol Service will provide a rapid response to alarm activations and incidents.

Mobile Patrols
In line with the Client's specific requirements uniformed Security Officers, in clearly identified vehicles will visit and inspect premises at agreed frequencies. A detailed report of the premises on each visit and warning signs on the exterior of the premises can be effective and cost effective deterrent for vandals and intruders.
Keyholding
In accordance with BS7974 we can manage our Client's keyholding needs. Working with our 24 hour Control Centre our Patrol Officer will respond to alarm activations, day or night, eliminating the risk of employees of confronting an intruder, next day tiredness or driving whilst under the influence of alcohol. Our Patrol Officer is trained to liase with the police, alarm companies and repair contractors to secure the premises.

Alarm Response, all inclusive
Act as primary keyholder
Out of hours cover, night time and weekends
One annual invoice
No alarm activation or call out charge
High profile warning signs
Visible presence of uniformed officer and identifiable vehicle
Accompanied Visits
This service is intended to protect Clients' staff. If the presence of a staff key holder is necessary following alarm activation we can offer a service to collect them from their home and return them safely when they have attended the alarm activation.
Event Stewards and Security
Car Park Staff
Crowd Control
Entry Control
Front of House
Hospitality and VIP Areas
Safety Stewards
Security Stewards
Turnstile Security
Our experienced management and support team will be pleased to assist in any aspect of the planning and preparation of the event.